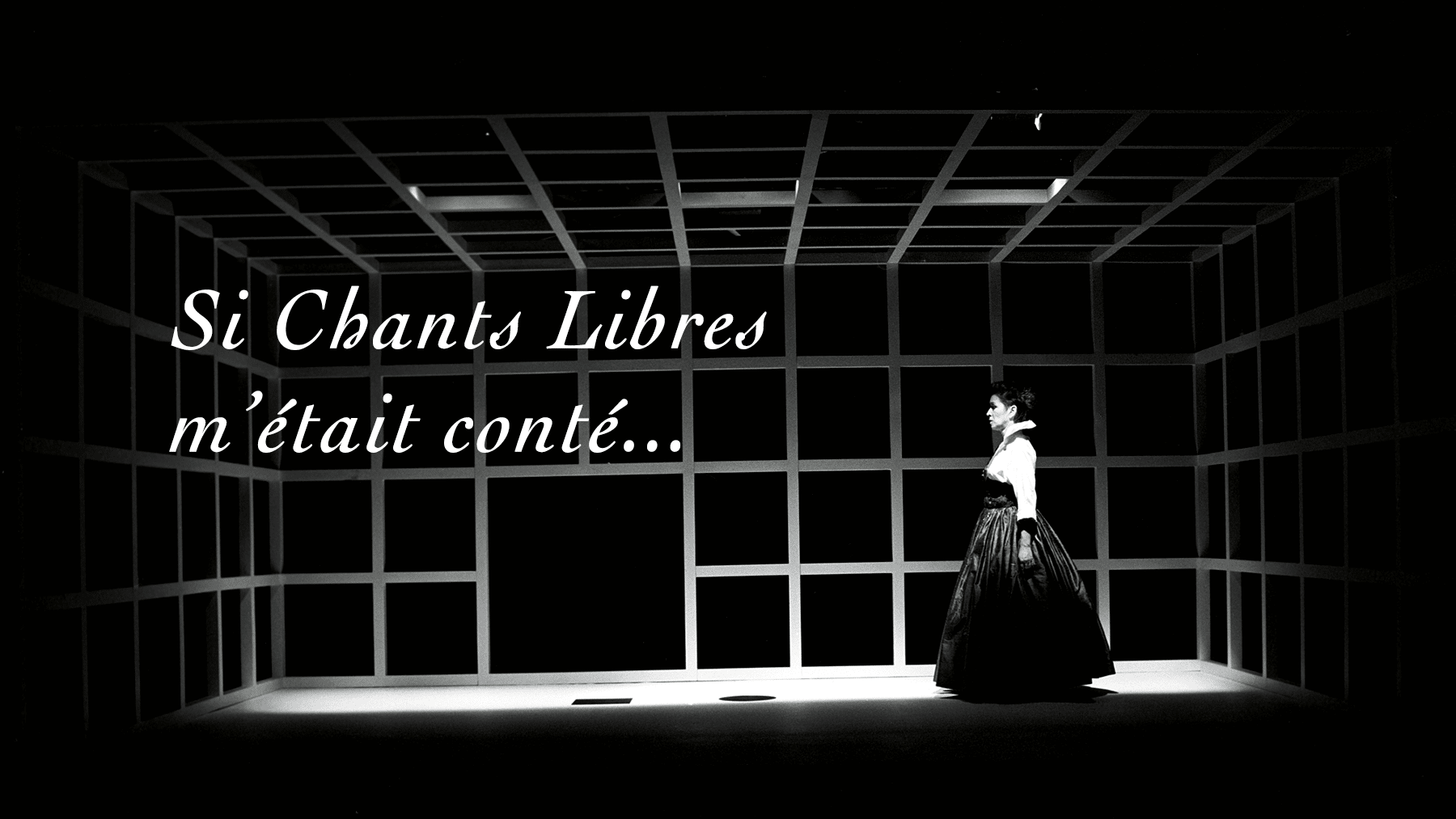 This first video capsule in the memory series Si Chants Libres m'était conté brings us back to the foundation of Chants Libres in 1990 and its very first production, Ne blâmez jamais les bédouins (Never blame the Bedouins). Rediscover the testimonials of the cofounder Renald Tremblay, the composer Alain Thibault, the author René-Daniel Dubois and of course Pauline Vaillancourt, the solo performer for this chamber opera, who set the avant-garde tone for Chants Libres' creations.
CREATIVE TEAM
Music: Alain Thibault
Libretto: René-Daniel Dubois
Stage Direction & Stage Design: Joseph Saint-Gelais
Lighting: Claude Cournoyer
Costume: Anita Pantin
Make up: Jacques-Lee Pelletier
Hairstyling: Réjean Goderre
PERFORMER
Pauline Vaillancourt, soprano
ABOUT
Si Chants Libres m'était conté (If Chants Libres were a story) is an important work of memory and archives which hopes to present nineteen new operas created by the company between 1990 and 2022, under the direction of Pauline Vaillancourt.
Each video capsule allows us to go back to the genesis of these creations, a witness to their times. By means of interviews and excerpts from original productions, you can discover the challenges and the anecdotes that marked each of these works!
PRODUCTION TEAM
Original concept: Manuel A. Codina, Pauline Vaillancourt
Production: Groupe Sighter
Pauline Vaillancourt, Codirector | Manuel A. Codina, Cameraman / DOP, restoration of archives | Jacques-Lee Pelletier, Make up |  Bruno Desrosiers, Codirector, editor, sound mixing |  Sandra  Lefebvre, Executive Producer