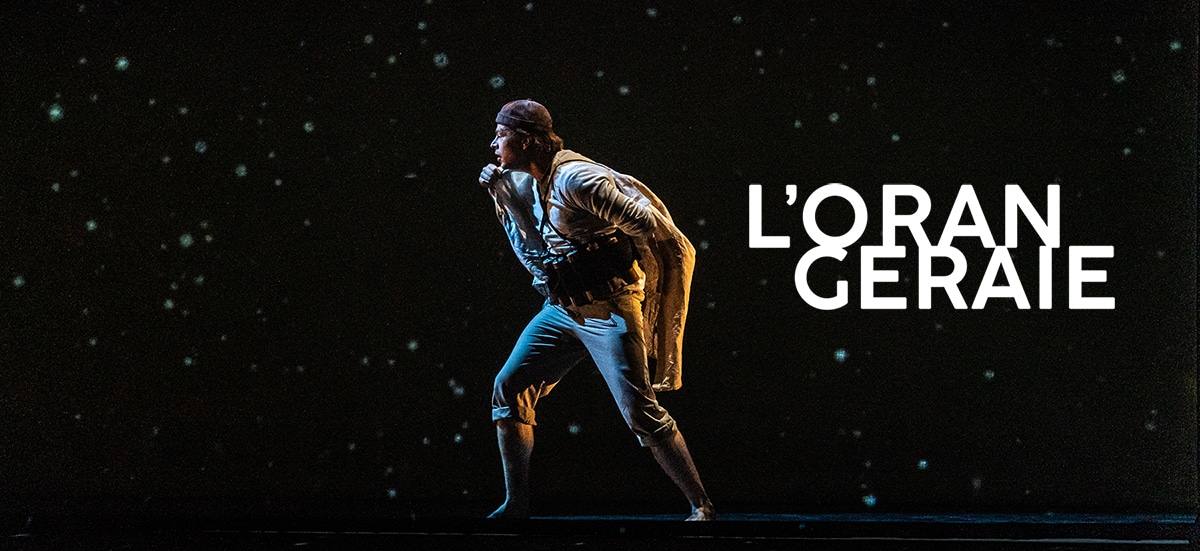 Chants Libres is pleased to offer to you a free webcast of L'orangeraie. Premiered in Montreal in October 2021, this opera on childhood and war was composed by Zad Moultaka on a libretto by Larry Tremblay, and will allow the greatest number of people to have access to this contemporary and topical work.
We cannot even explain war
when it kills children
Discover today this large-scale creation directed by Pauline Vaillancourt, who left her mark on this seminal work of the company's repertoire.
Creative Team
Music: Zad Moultaka
Libretto: Larry Tremblay
Satge Direction: Pauline Vaillancourt
Set Design: Dominique Blain | Lighting: Guy Simard | Costumes: Marianne Thériault | Video: Catherine Béliveau | Make-up: Jacques-Lee Pelletier
Performers
AMED, Nicholas Burns | AZIZ, Arthur Tanguay-Labrosse | TAMARA, Nathalie Paulin | SOULAYED, Dion Mazerolle | ZAHED, Jacques Arsenault | HALIM, Alasdair Campbell | DALIMAH, Stéphanie Pothier | KAMAL, Simon Chaussé | MIKAËL, Jean Maheux | MOUNIR, Michel Ducharme
Nouvel Ensemble Moderne, Lorraine Vaillancourt, conductor
A Chants Libres' creation in coproduction with Nouvel Ensemble Moderne.