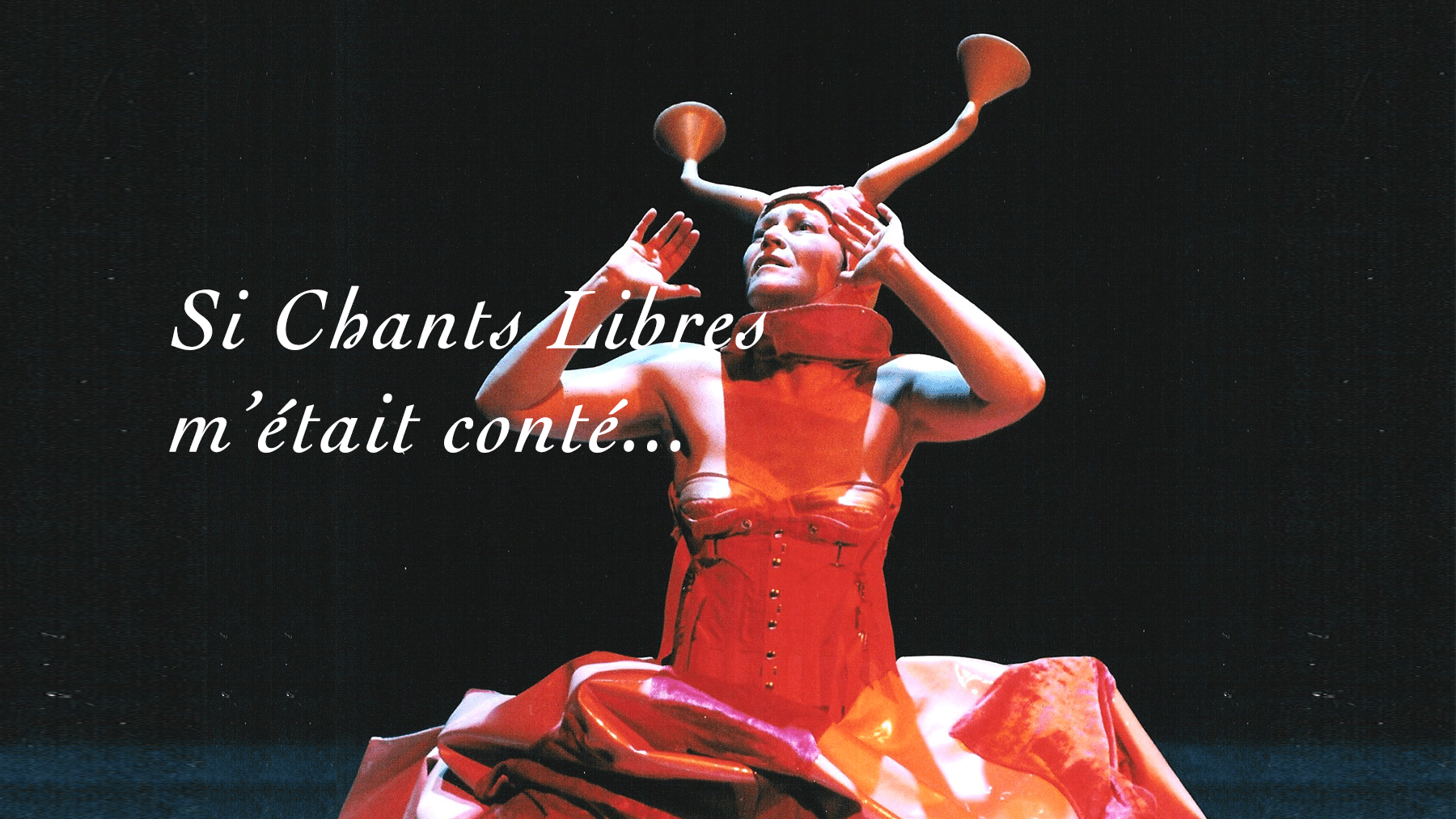 This capsule tackles a mythical work from the company's repertoire, Giacinto Scelsi's Chants du Capricorne, conceived and directed by Pauline Vaillancourt, who also performs in this opera. She returns to the origins of the Capricorn, as embodied in Massimo Guerrera's circular installation and imposing costume. A masterful production that was an instant hit with audiences and critics alike.
CREATIVE TEAM
Music: Giacinto Scelsi
Concept and stage direction: Pauline Vaillancourt
Installation and costume: Massimo Guerrera
Video: Michel Giroux
Lighting: Louis-Philippe Demers
Make-up: Jacques-Lee Pelletier

PERFORMERS
Pauline Vaillancourt, soprano
SOUNDTRACK: Julien Grégoire, François Gauthier, percussion | René Gosselin, double bass |  Simon Stone, saxophone | Pauline Vaillancourt, voice
Created in coproduction with the Musée d'art contemporain de Montréal
ABOUT
Si Chants Libres m'était conté (If Chants Libres were a story) is an important work of memory and archives which hopes to present nineteen new operas created by the company between 1990 and 2022, under the direction of Pauline Vaillancourt. Each video capsule allows us to go back to the genesis of these creations, a witness to their times. By means of interviews and excerpts from original productions, you can discover the challenges and the anecdotes that marked each of these works!
PRODUCTION TEAM
Original concept: Manuel A. Codina, Pauline Vaillancourt
Production: Groupe Sighter | Pauline Vaillancourt, Codirector | Bruno Desrosiers, Codirector, director of photography, editor, sound mixing | Manuel A. Codina, Camera, Restoration of archives | Augustin Guerra, Video of the original production | Jacques-Lee Pelletier, Make-up | Sandra Lefebvre, Executive producer, sound recorder, audio restoration